One stop solution service of Furutaka
Based on the full half-century of experience as an electronic trading company, we provide one-stop solution for users of electronic components worldwide through our global network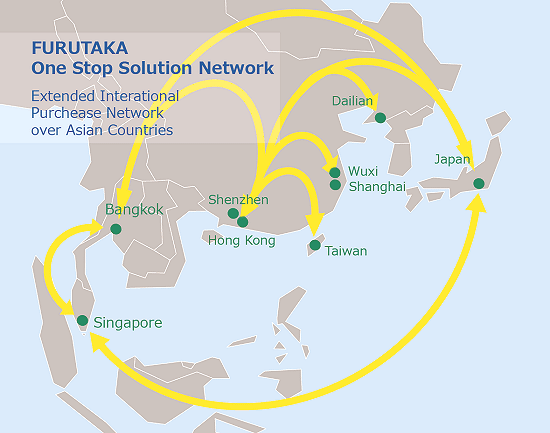 ■Extensive Network in Asian Continents.
■Propose Local Purchase and Alternative Value Added Offering. Also contribute Delivery, Inventory Control and logistics to raise efficiency.
■Provide a Variety of Highly Reliable Electronic Components at Reasonable Price.
FAS (FURUTAKA Assembly Services)
We are able to provide our customers with high value-added solutions and services in total production, starting from detailed proposals for combined components through the global purchase network of Furutaka group and group-based cooperation, to product designing, prototyping, and kitting finished goods such as board and semi-finished products assembly.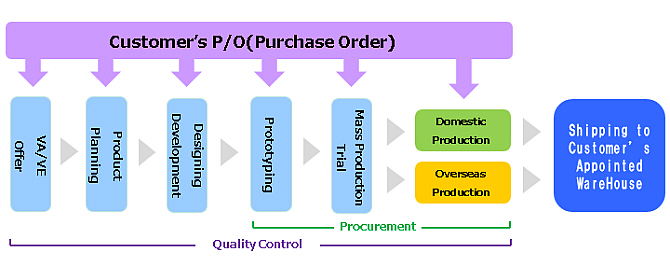 ■Provide full range manufacturing technology organizing cooperative companies from proposal of design and new technology to mass production as well as trial production.
■Total procurement of electronics components, circuit board, metal, press andplastic parts for each process of design development, trial and mass production.
■Productions are available both in domestic market, Japan and ASIA counties(Thailand, Philippine, Indonesia, Myanmar, Bangladesh and etc.)
The Furutaka Parts Online